About the Guelph Triathlon Club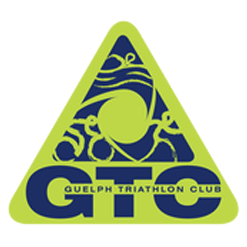 The Guelph Triathlon Club is a non-profit organization dedicated to the pursuit of lifelong health, fitness and happiness for its members through the provision of safe, affordable and effective triathlon training.
We support all our members, at every level, to train and compete in triathlon competitions. We are committed to continuous self-improvement, our community of triathletes and to each other.
Our goal is to provide an enjoyable athlete experience through participation and to encourage all athletes to reach their competitive potential in the sport of triathlon.
Our Club encourages anyone who would like to participate in triathlon to come along and join our racing or training events. We also encourage families to become involved in our club and the social aspect of triathlon.
We offer affordable triathlon memberships for both beginner and competitive athletes. Our training workouts, club activities and triathlon events provide opportunities all year round. Our range of social activities throughout the year encourage members to get to know each other, introduce their families to the club and form friendships and training partners.
As a volunteer-based club, we are passionate about the sport of triathlon and look at ways of providing a memorable experience for our athletes.
We hope you find our site to be a valuable resource, and encourage you to join the Guelph Triathlon Club.